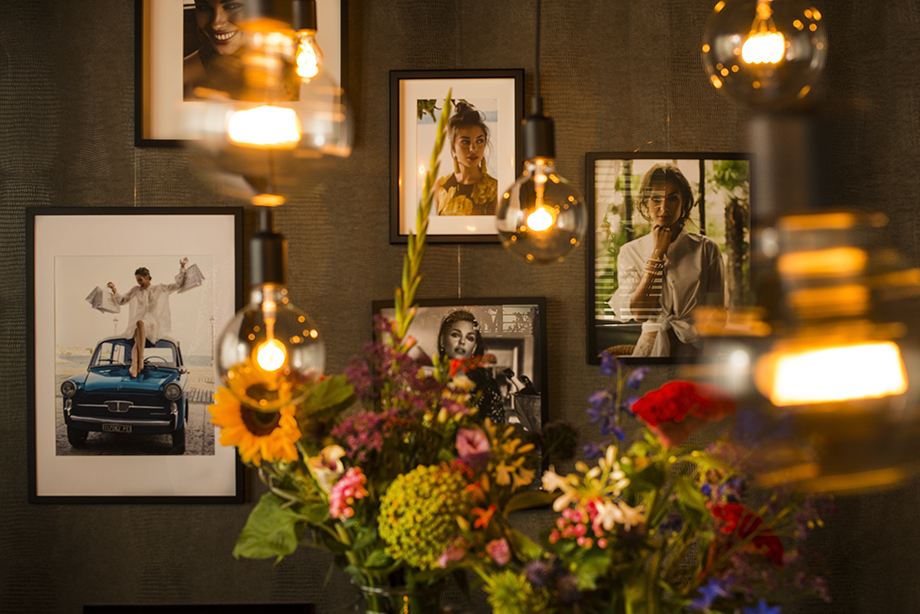 Privacy
Privacy LOTT. gioielli uses the collected data to provide its customers with the following services: If you place an order, we need (at least) your name, e-mail address, delivery address and payment details to carry out the order and inform you about it. To make shopping at www.lottgioielli.com as pleasant as possible for, with your consent, we store personal data, order details and the use of our services. With your permission, we use your data to inform you about the development of the website. If you no longer appreciate this, you can unsubscribe via the link at the bottom of each mailing. If you create an account at LOTT. gioielli, your data will be stored on a Secure Server. In your account at LOTT. gioielli we store information such as your name and address, telephone number, e-mail address, delivery and payment details, so that you do not have to fill these in again with every visit. Data on the use of our website and the feedback we receive from our visitors are used to further develop and improve www.lottgioielli.com. LOTT. gioielli sells your personal details to third parties and only makes them available to parties involved in processing your order. LOTT. gioielli and the third parties engaged by us are obliged to respect the confidentiality of your data. We are responsible for the processing of personal data as set out in this privacy statement. For any questions and/or comments, please contact us using the details below. LOTT.gioielli LOTT.gioielli collects personal information in various ways when you place an order or register for services offered by LOTT.gioielli. By registering, you accept the collection of your personal information by LOTT.gioielli. In order to process your order, check for fraud and complete your order, we need to collect and store, for each order placed, the following information; your name, email, home, shipping and billing address and phone number.
What does LOTT.Gioielli do with your data? The personal information you provide may be shared with fraud investigation services and credit reference agencies. When legally required, we will also provide this information to any relevant legal authority. Shipping information such as your address, email address and telephone number may be shared with courier services. This data is shared to provide you with the best service and will not be passed on to third parties by our couriers. Credit card and bank details will never be shared with third parties and will only be used to process your order. Credit card details are encrypted and are not visible to LOTT.gioielli employees. In addition, we collect information about website traffic, wish lists and other commercial information which we use to map consumer patterns. We use this information for internal research, marketing purposes and to adapt our website to better meet our consumers' requirements. LOTT.gioielli does as much as possible to ensure the security, integrity and privacy of information you provide to us. We do as much as possible to ensure that the parties we work with and share your data with have the same standards. Access to change personal information By subscribing to our newsletter, you consent to receive newsletters and offers by e-mail. However, every time we contact you via email after this, you will be given the opportunity to unsubscribe from this service by clicking the unsubscribe button at the bottom of the email. In addition, you can unsubscribe yourself by sending an email to contactform@lottgioielli.com.
Subscribers to our newsletter receive email notifications for new products, special offers, events and discounts. We never sell your information to third parties for marketing purposes.
Customer service
Newsletters Contests
Fraud
(Later) Payment
Cookies
Use of cookies by LOTT.Gioielli
By browsing our website, you consent to us placing a cookie on your hard drive and requesting it when you revisit www.lottgioielli.com in the future. Among other things, we use cookies to track how often a visitor visits our website, the contents of his/her shopping cart and his/her previous purchases in order to provide content relevant to that visitor's interests. To do this, we use website functionality cookies, website analytics cookies, customer preference cookies and targeting cookies. The use of cookies is standard in our industry and most web browsers are set to accept cookies automatically. However, if you wish, you can change this which will prevent cookies from being automatically accepted. If you specifically do not wish to accept cookies from our website you can do so on a cookie-by-cookie basis, provided your browser allows this. If you choose to limit cookies or not receive cookies, you will be able to continue to use most of the functions of our website, such as viewing and ordering products, but please be aware that not everything will function as intended. If you want to delete cookies already stored on your device please consult the help section of your browser. Cookies are small pieces of information stored on your computer by your browser. LOTT. gioielli uses cookies to recognise you the next time you visit www.lottgioielli.com. Cookies allow us to collect information about the use of our services and to improve and adapt them to the needs of our visitors. Our cookies provide information relating to personal identification. You can set your own browser so that you do not receive cookies while shopping at LOTT. gioielli.
LOTT. gioielli uses Google Analytics, a web analytics service provided by Google Inc.Google Analytics uses cookies to analyse how users use a website. The information generated by the cookie about your use of the website (including your IP address) is transmitted to and stored by Google on servers in the United States. Google uses this information to track how the website is used, compiling reports on website activity for www.lottgioielli.com and providing other services relating to website activity and internet usage. Google may provide this information to third parties if Google is legally required to do so, or insofar as these third parties process the information on Google's behalf. Google will not combine your IP address with any other data held by Google. If you have any questions about LOTT. gioielli's Privacy Policy, you can contact us via email or phone. Our customer service will be happy to help you with questions about your data or if you want to change it. You expressly have the right to correct your own data. On this page you will always find the latest information regarding the Privacy Policy of LOTT. gioielli.