Jewelry care & materials
LOTT.gioielli stands for durability and quality. We therefore use natural materials which in many cases can be delicate. The basis of our jewelry is 1st grade (recycled) silver (denoted by 925) or 9 karat yellow, rose or white.
925 Sterling Silver Plated Jewelry
The base of this collection is silver. Our 925 Sterling Silver Jewelry is made up op 92.5% silver and 7.5% copper pieces. The gold, rose gold or white gold layer at these jewelry is applied by electroplating. By immersing the jewelry in a coloring sheet under power, the color sticks to the product. This color bath consists of different percentages of gold, silver and copper.
This layer is also called the plating and can be sensitive to external influences. Therefore take into account the following;
Do not wear our jewelry while showering, exercising or sleeping;
Avoid contact with care products such as perfume, body lotion etc;
Store your jewelry in the pouch or packaging provided. This way you reduce the risk of discoloration caused by sunlight or moisture. 925 sterling zilver plated sieraden
Care
How long the plating of your jewelry remains beautiful is different for each person. The natural PH value of the skin (acidity) can cause discoloration. This can be influenced by, among other things, alcohol consumption, medication and perspiration.
If your LOTT.gioielli jewel discolors within three months after purchase, we will apply a new plating at our expense so that your jewel is like new again. Also in case of discoloration after the first three months we can still mean something for you! A new plating will cost 20-50 euros. Would you like to use this service? Sen an email with a picture of the jewelry and the order number to klantenservice@lottgioielli.com
Oxidation
Because silver is a precious metal it can oxidize (become dull or dark). To counteract this process we apply a thin layer of rhodium to the jewelry. This finish ensures that the jewelry is provided with a nice extra white shine and thus less likely to oxidize. Depending on use, skin type and wear, the rhodium layer may fade. No worries! You can easily polish this with a silver polish cloth or a dry cloth and your jewelry will look like new again!
9 carat jewelry
The difference between our 9 carat collection and our 925 sterling silver collection is mainly in the composition of the metals and the finish. The items from our 9 carat collection consist of more gold making this jewelry more precious. In additioin, the gold mixed and contains this collection no top layer. Because of this alloy (mixture) the gold color will not fade or disappear through wear. Therefore, the jwelry from our 9 carat collection always beautiful and timeless.
14 carat gold jewelry
Besides the 925 sterling silver and 9 carat jewelry, LOTT.gioielli also has a 14 carat gold jewelry collection. In this collection you will find timeless gold necklaces and gold bracelets. This exclusive gold collection is available in yellow gold, but also in rose and white gold. The difference between the 9 carat jewelry and 14 carat gold jewelry comes from the percentage of gold. In the 14k gold jewelry is 58.5% pure gold processed and in the 9k jewelry is 37.5% pure gold processed.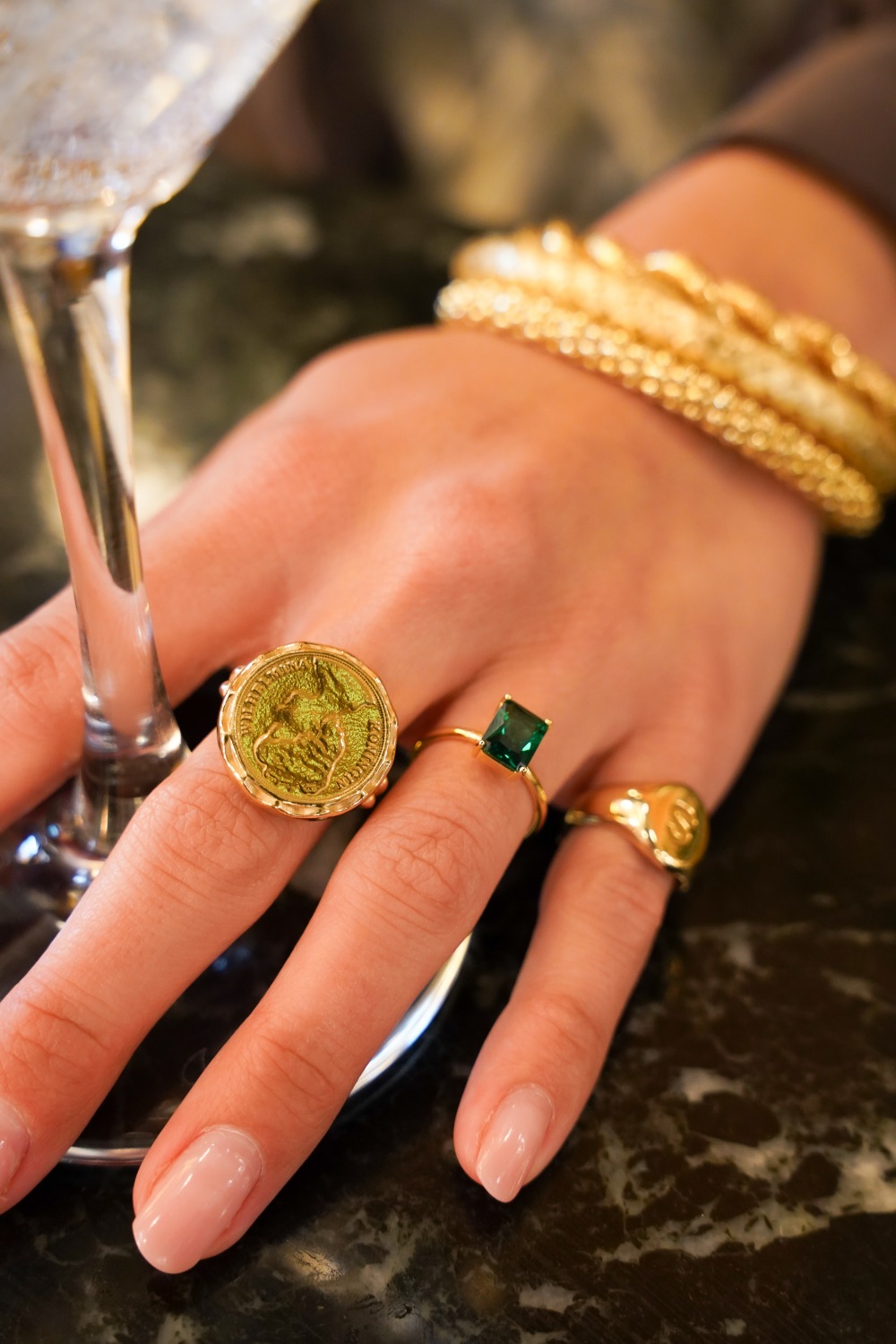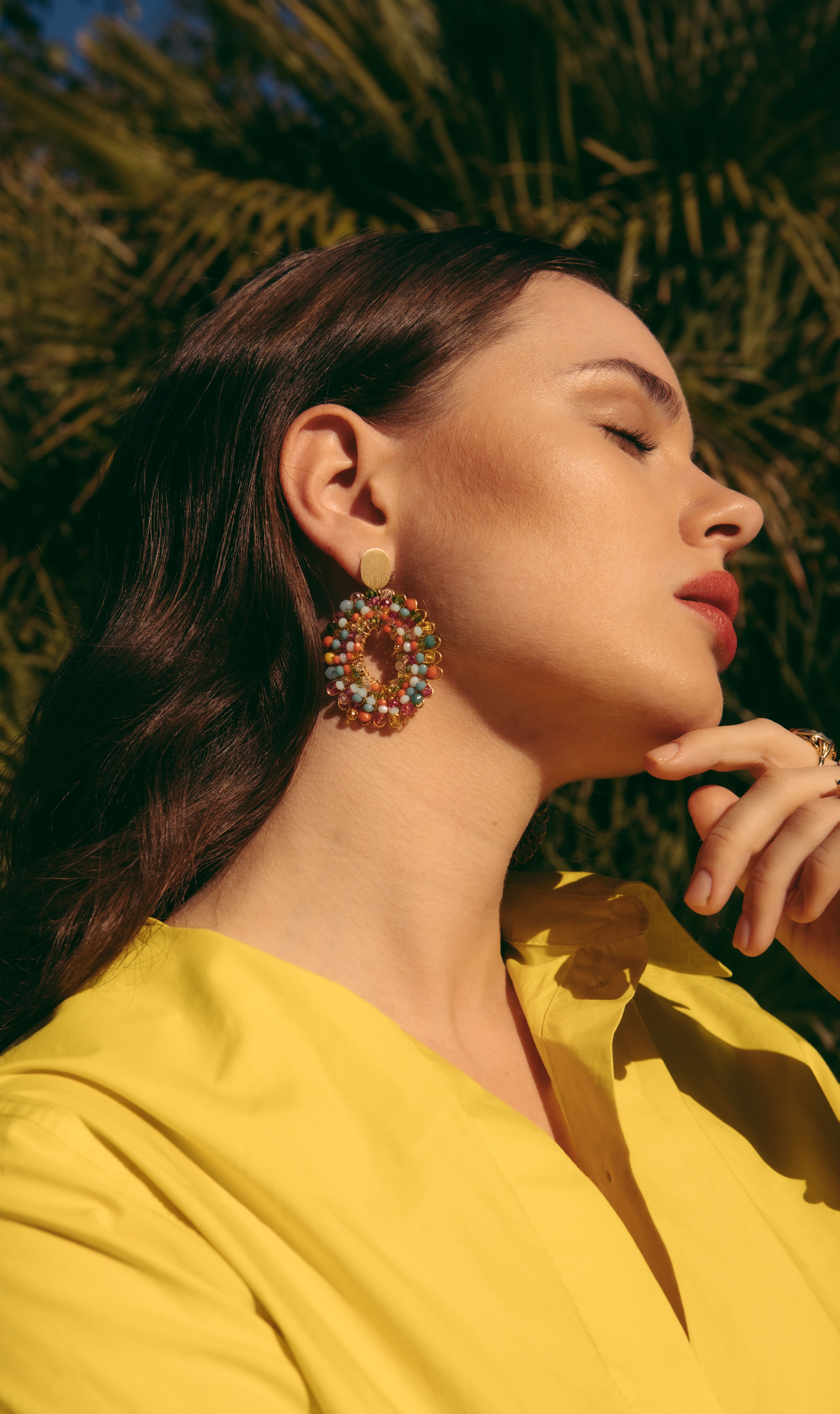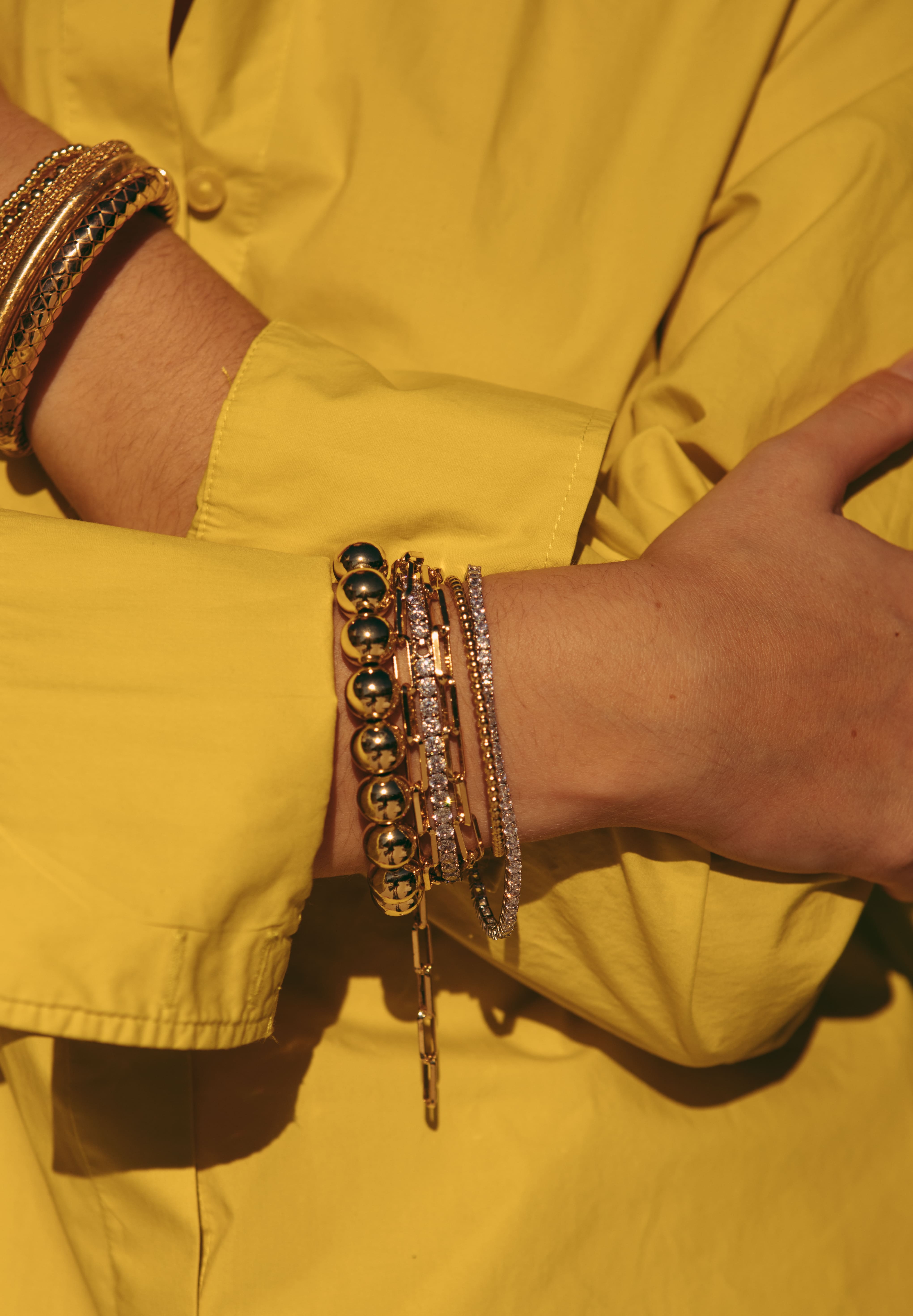 Warranty
LOTT. gioielli jewelry is made by hand and can therefore have inconsistencies in the natural materials used. Inconsistencies in stones, shells or pearls are natural, such that the jewelry containing these natural LOTT. gioielli jewelry is made by hand and can therefore have inconsistencies in the natural materials materials is never 100% identical. We always do our best to make a matching pair.
We do guarantee that jewelry made with natural materials is 100% unique. Our jewelry is handcrafted in limited editions to ensure that LOTT.gioielli remain exclusive.
Every piece of LOTT's exclusive jewelry. gioielli is covered by a six-month warranty from the date of purchase. This warranty applies to all of our jewelry around the world, regardless of where you bought it.
Manufacturing defects
If the jewelry has defects or breaks due to a manufacturing defect, you can return the item for repair or replacement through the store where you bought the LOTT.gioielli jewelry. Keep in mind that you always need proof of purchase. If you have purchased the jewelry through our webshop, you can return the jewelry through our return portal.
Discoloration
If your LOTT.gioielli jewelry discolours within three months of purchase, we will apply a new plating at our expense so that your jewelry is like new again. We can also do something for you in case of discolouration after the first three months! A new plating then costs € 20- € 50. Do you want to use this service? Send an email with a photo of the jewelry and the order number to customerservice@lottgioielli.com.
Repair
Does your LOTT.gioielli jewelry break or damage because, for example, you got stuck behind something? You can use the repair service within 18 months of purchase. In our workshop we determine whether paid repair is possible. However, this always requires an original proof of purchase. To avoid disappointment, kindly request that you always contact us before returning your defective jewelry. Due to limited editions of the custom materials, certain colors may not be available and therefore we cannot make repairs.
Imitations
The growing popularity of LOTT. gioielli®️ products has unfortunately resulted in imitation earrings and jewelry appearing on the market. When you are searching for LOTT. gioielli®️ products online you will undoubtedly encounter terms such as 'lookalike LOTT', 'LOTT earrings lookalike' or 'LOTT earrings imitation'. Although imitation can obviously be seen as a complement, we would like to inform you as a consumer about how to recognize an original LOTT. gioielli®️ product.
Certificate of Authenticity
LOTT. gioielli®️ is sold exclusively through its authorized dealers, the LOTT. gioielli®️ Brandstore and this website. You can find a list of all our official outlets here. We strongly recommend that you only purchase LOTT. gioielli®️ items through one of our authorized dealers.
Each original piece of LOTT. gioielli®️ jewelry can be identified by the brand name and/or logo that is visible (and invisible) on the item, any accessories and the packaging. In addition, all jewelry is sold with an official certificate of authenticity, which also includes a hologram for the handmade items.LOTT.gioielli look a likes
LOTT. gioielli ​​ontwerpt, maakt en verkoopt hoogwaardige sieraden die alleen zijn gemaakt van 925 sterling zilver en natuurlijke materialen met een perfecte afwerking. Winkels, webwinkels of particulieren op websites, zoals Marktplaats, maken misbruik van onze merknaam door een geheel andere kwaliteit LOTT. lookalike oorbellen, LOTT-imitatie of lookalike LOTT-sieraden te verkopen. Originele LOTT.gioielli oorbellen zijn handgemaakt in ons atelier in Nederland. Elk stuk uit de exclusieve collectie is speciaal voor jou gemaakt en tot in de puntjes afgewerkt.
Lookalike LOTT. earrings
LOTT. gioielli®️ designs, makes and sells high-quality jewelry only made from gold-plated 925 sterling silver and natural materials with a perfect finish. Stores, webshops or private individuals on websites, such as Marktplaats, misusing our brand name by selling a completely different quality of LOTT®️ lookalike earrings, LOTT®️ imitation or lookalike LOTT®️ jewelry. Original LOTT®️. earrings are handmade in our studio in the Netherlands. Each piece from the exclusive collection is custom-made for you and finished to perfection.
Doubt
If you have any doubts about the originality and authenticity of your LOTT®️. jewelry, please do not hesitate to contact us. Also, if you are unsure whether your local stores are selling copies of our jewelry or regularly refer to our brand in any way whatsoever, please contact us. LOTT. gioielli®️ strives to protect the exclusivity of its brand and collection, so that you as a consumer can also benefit from the advantages.
Intellectual Property
The LOTT. gioielli B.V. company owns the rights to the LOTT®️ and LOTT. gioielli®️ trademarks and the LOTT®️ logo. These trademarks are valid in the entire European Union and registered under numbers 929249, 917800 and 929222 under jewelry, bijouterie and gemstones. The LOTT. trademark is also registered as a European Union trademark under number 14467179. The LOTT. gioielli B.V. company operates a highly exclusive and luxury jewelry line under these trademarks.
Anyone offering products under the familiar trademarks LOTT®️ and LOTT. gioielli®️ is acting unlawfully against LOTT®️ and on the grounds of Article 2.20(1) of the Benelux Convention on Intellectual Property is infringing the trademark rights of LOTT. gioielli. The use of characters that are identical to, or at least match the familiar trademarks LOTT®️ en LOTT. gioielli®️ and the misuse of the trademark and model rights of LOTT. gioielli®️ B.V. is not permitted and shall be immediately transferred to our legal representatives. All resulting costs shall be borne by the infringing party.